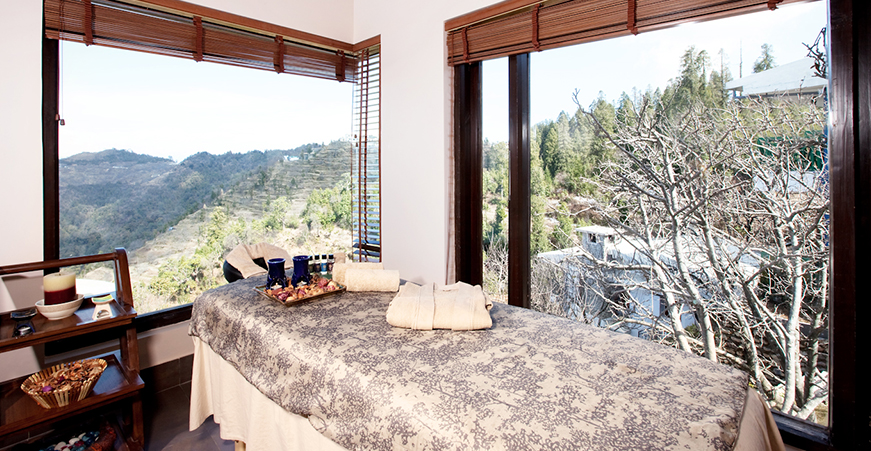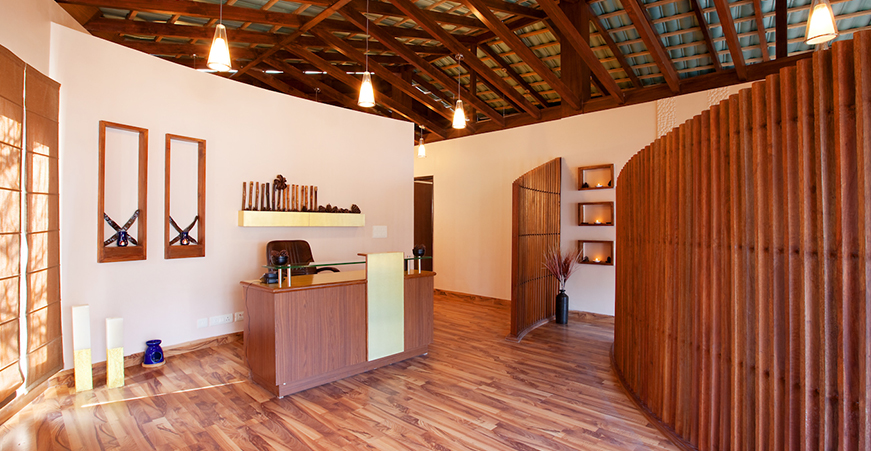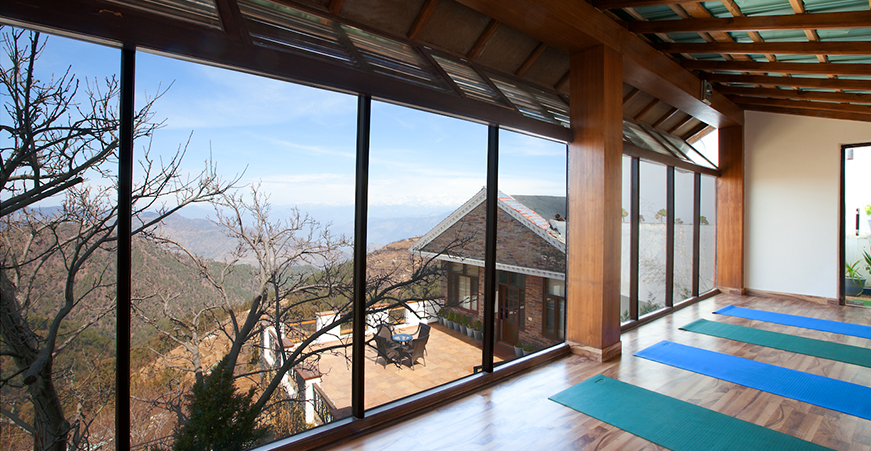 Wellness is something opening your mind & body pores to feel the purity of nature.
We have some best ways to make feel that.
"The time to relax is when you don't have time for it".
- Jim Goodwin.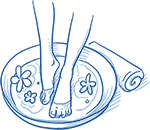 SPA Esencia
Spa facility with several exotic body pampering treatments. A large part of what makes this works is the surrounding environment, that is, locale-facing Snow clad Himalayas, amidst Apple Orchards and wrapped around by forests.
Nevertheless, if the environment makes the spa resort so appealing; the procedures, facilities and treatments themselves make a spa experience un-omissible for any visitor to this popular Boutique Resort.
Facilities
Spa Esencia, on the highest terrace of the resort, consists of a unisex Jacuzzi.
A separate Sauna and Steam for different gender.
A singular/coupled separate treatment areas offering a variety of treatments including dry body therapies, aromatic oil therapies, scrubs and wrap care.
Treatments
Treatments include a plethora of body therapies including hydrotherapy baths with mineralising salts.
The evergreen -Thai massage, other Traditional massages as well as body wraps and exfoliants.
Signature Treatment
These are sheer Natures Delight, that is at the epicentre of the Pine Tree Forest. In true sense, The Holistic Experience.
It is totally based on individual-to-individual requirements.
Pure Indulgence
The Spa treatments would be incomplete without mentioning the luxury of experiencing Chocolate Sin and the Wine Vintage both full body therapies giving in the absolute serenity.
---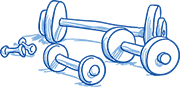 GYM
"The Terraces believes we should take care of our body because it's the only place we have to live in"
Spacious and well-equipped gym, creates a well-structured workout space for guests.
Equipment includes - Tread Mill, Cycle, Cross Trainer, Multi Station Gym and Dumbbells to keep in shape our Heavenly Bodies.
---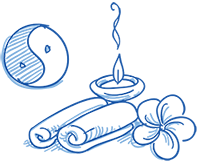 Yoga & Meditation
"The Terraces offer exclusive massage, yoga and Meditation treatments at bespoke locations around the hotel and grounds."
Yoga
The word yoga comes from Indian philosophy, it literally means union, and in this context refers to the union of the individual's soul with the universal. Yoga is an ancient philosophy of life as well as a system of exercises that encourages the union of mind, body, and spirit. In the words of Patanjali, author of the Yoga Sutras, "yoga is the ability to focus the mind on a single point without distraction." Yoga is a physical discipline; it uses the body and breathing to develop self-awareness and mental clarity.
There is simply no other discipline quite like yoga because it utilized the body, mind and spirit, all in one practice. Yoga is indeed a spiritual path that is based on ancient sacred philosophy, but one does not need to make an ethical decision when practicing yoga, rather finding your own path is wholly accepted. The holistic benefits of yoga are suitable for the young or old, sick or well, with any religious background. The secrets of yoga are inwardness, concentration, and purification of mind and body with cleansing thoughts and food.
Meditation
Meditation is an intensely personal and spiritual experience. The desired purpose of each meditation technique is to channel our awareness into a more positive direction by totally transforming one's state of mind. To meditate is to turn inwards, to concentrate on the inner self. The entire process of meditation usually entails the three stages of concentration (dharana), meditation (dhyana) and enlightenment or absorption (samadhi).