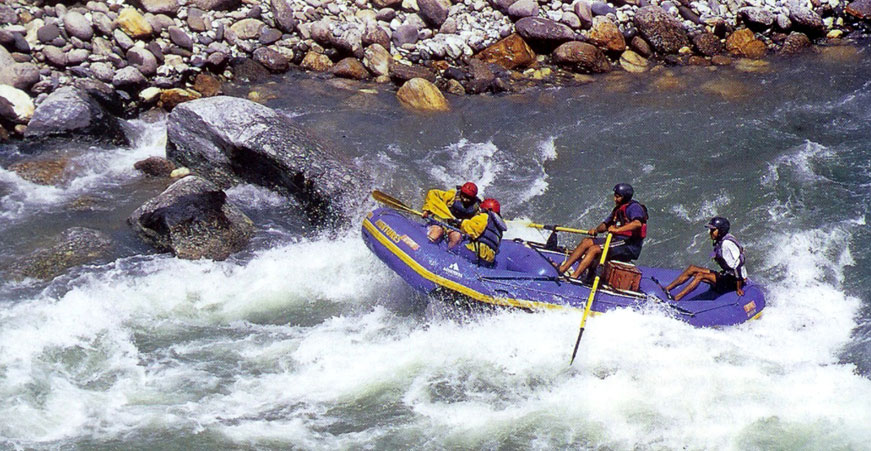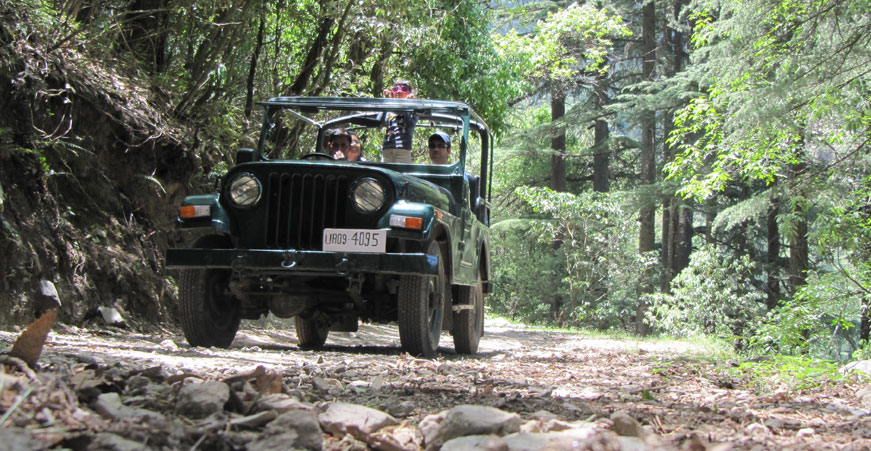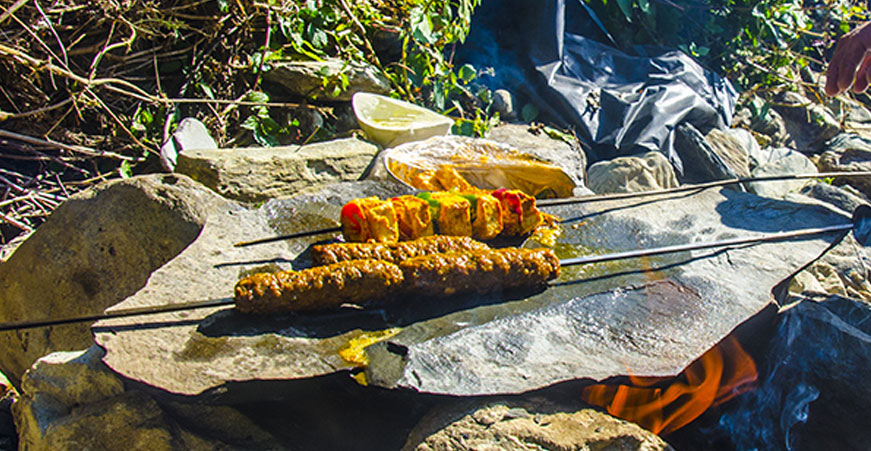 Just living is not enough... one must have sunshine, freedom, and a little flower.
Beyond The Terraces, the term simply speaking it's meaning. From this term The Terraces wants you to know that limits are not just within The Terraces hotel, there is much more waiting outside which can take your breath away.
The motto of The Terraces is to make tourist relax, refresh and feel a new experience.
Tourist should rejoice their energy from nature. They should feel the nature inside them which can make them feel energies and so could brace their inner soul. Bracing of inner soul is an art which can't be done in a closed room, for that one should go outside feel the nature and enjoy. Keeping this thing in mind The Terraces introduce "Beyond The Terraces",
The reason behind introducing "Beyond The Terraces" is to make tourist meet local people, experience the culture and feel the Experience of Campaign, home stay, adventure activities.
People of Kanatal
Kanatal region was originally settled by Kols, an aboriginal people of the Austro- Asiatic physical type who were later joined by Indo-Aryan Khas/Khasastribes that arrived from the northwest by the Vedic period.
However, in the Middle Ages Saka Indo Sycthians swept and settled in these hills, giving them the richness of their culture and traditions. The ruler of Kumaon nearby region was called Sakaditya 'Lord of Sakas', thereby attesting claims of Sakas settling in the Himalayas.
Culture
The culture of the present Garhwal is an amalgamation of influences from the indigenous population coupled with traditions superimposed by various immigrants, especially the Khas-Aryans, who settled in the region. And thus due to this the myths, dialects, languages, folk literature, festivals, fairs and forms of artistic expression, arts form the basis and the general essence of the character that Garhwali people possess. Culture and tradition of Garhwal is a little similar to that of the neighbouring regions of Himachal and Kumaun.
Experience
Camping
We offer tourist to choose from Forest Campsites. We have 5 campsites set in beautiful forest locations across the Kanatal, so you are sure to find your perfect pitch!
Camping gives you magical experiences; you can just sit back and take in nature. Looking at the birds, listen to their singing, go hiking, camping and jogging and running, walking along the rivers, playing games and sometimes being alone with the great outdoors. It's a special feeling which Beyond Terraces offers you.
Home stay & Village walk
Home Stay is a great way to get a feel for the culture you're visiting but if you want to understand more about the daily lives of the local people, then there is no substitute for spending a few days as a home stay guest. Of course, this style of travel isn't for everyone... Conditions can be basic -home is often a simple wooden construction with mats on the floor to sleep on, cold-water showers and no air- conditioning... but if you're up for an adventure and come with an open-mind, you'll soon find minor discomforts are far out-weighed by the benefits of this unique experience. You'll also quickly discover that home stays are two-way cultural exchange as your hosts are likely to be as interested in your culture as you are in theirs...
Don't forget to bring some pictures of home and prepared to arrive as a guest but to leave as a friend.
Village Walk experience, also gives you an opportunity to get up and close to the Himalayas, without having to do any arduous trekking.
Adventurous activities
Beyond Terraces offers thrilling and adventures activities which enable you to feel nature more closely –
Jeep Safari up to the view point
Kaudia Forest Orsatyun stream night picnic
Forest or Satyun stream day picnic
Satyun stream day picnic
An evening in GAZEBO
Rock climbing
Rappelling/ Valley Crossing/ Flying Fox
Hiking
Camping
Trekking with guide